---
"Helping Writers Help Themselves"

Donyea Newsome M.F.A.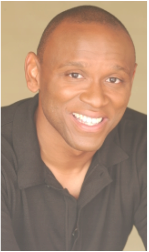 Maintain Scenic Continuity
Advance Story Line
Define Character
Engage and Elicite Emotion

Donyea has a Masters of Fine Arts in Screenwriting from Chapman University. He studied under Academy Award nominee Leonard Schrader who adapted Kiss of the Spider Woman and Edward Di Lorenzo writer of The Idol Maker. Donyea worked in Development with Stevens & Associates for nearly a decade.

---